Works on almost any vehicle.
The robustness of the Agripa system provides the opportunity for customization to work on almost any kind of commercial vehicle you can imagine.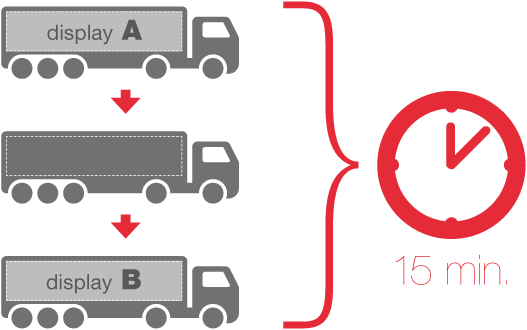 Fast fitting means zero downtime.
We designed the Agripa Frame with speed in mind – it is easy to fit, update and remove. The billboards can be updated within fifteen minutesand as a result your vehicles stay on the road without any logistical constraints.
Strong and safe.
The Agripa Frame provides you with new possibilities for advertising displays. Fix Unlimited is able to offer you the choice of substrates depending on your needs – either our patented aerodynamic mesh panels or a solid vinyl panel. Both work with our patented frame in exactly the same way, giving you the option to choose the substrate that suits you best.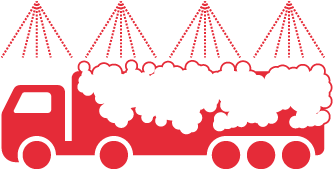 Spotlessly clean.
The
Agripa
system requires no cleaning and little maintenance, and is not harmful to the vehicle's body in any way. It can smoothly go through the car wash without any problems. Moreover, it enables sunlight to penetrate through to avoid any marks on the vehicle and can easily be removed without a trace, making it usable on your own fleets and lease fleets.

Approved.
Our truck side advertising system has been fully tested and approved by
MIRA
–
the Motor Industry Research Association (UK)
. It is also certified by the
VCA
, an organization that issues certificates for vehicles and vehicle components.
Vibrant images.
Our durable panels are designed to reproduce high-resolution images of the highest quality. Thanks to the use of vinyl cloth and high-pigment ink, your brand will look good and keep looking good.
References.
Fix Unlimited works closely with the Tesco organization and various local authorities in England.